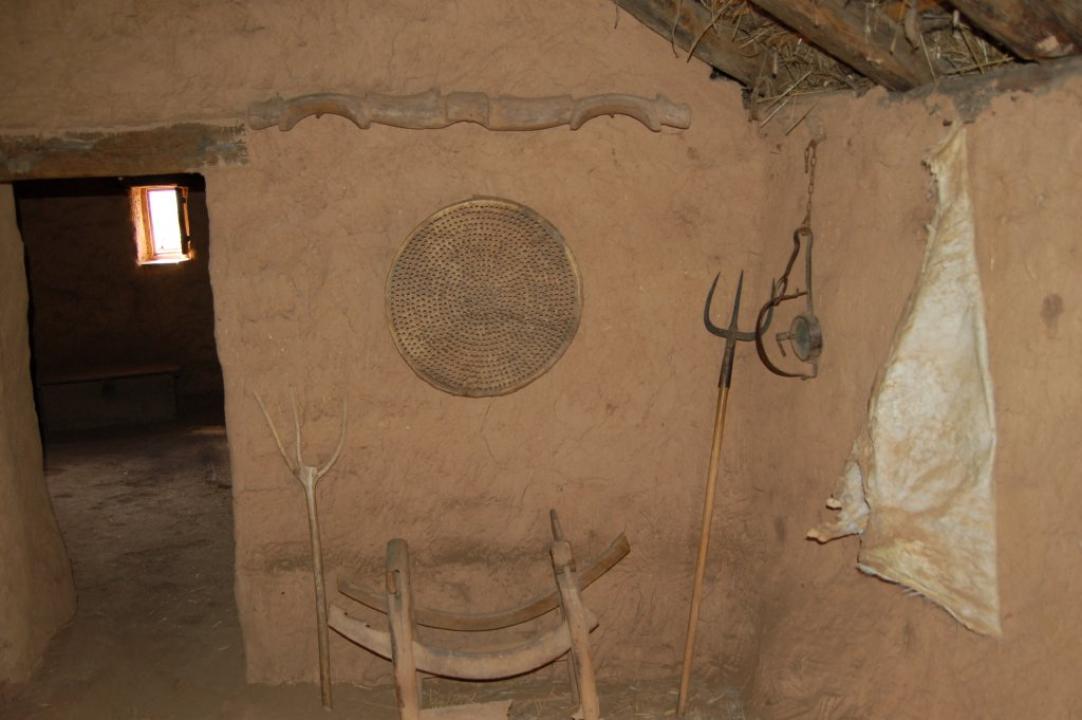 In Numantia there were at least two superimposed cities, a lower one of Celtiberian epoch and another on of Roman epoch. It was rebuilt a house for everyone of them. The house that we are seeing is the more modern of Roman epoch. It was bigger than the Celtiberian one. Its outward façade was made of stone while the inner rooms have stone basis and adobe reinforcement and covered with a lime shingle. Despite that they keep previous constructive elements as the vegetable shingle and little worked stones.
An opened courtyard with a cistern was the house entry. There were also a oven, a wooden door (included the lock) that gives access to a little hall (with hand-mill and loom) that makes easy the entry to the kitchen (in which there was the oven, the fireplace, the table with the continuous bench and tools) and to the rooms (with bad and large chest). The last room was used as granary and warehouse of agricultural tools. It was joined to the house through a little door with a yard for animals.
In the houses a varied collection of tools was found. They were connected to agricultural, ranching and handmade activities of which form and use have not undergone many changes.
---