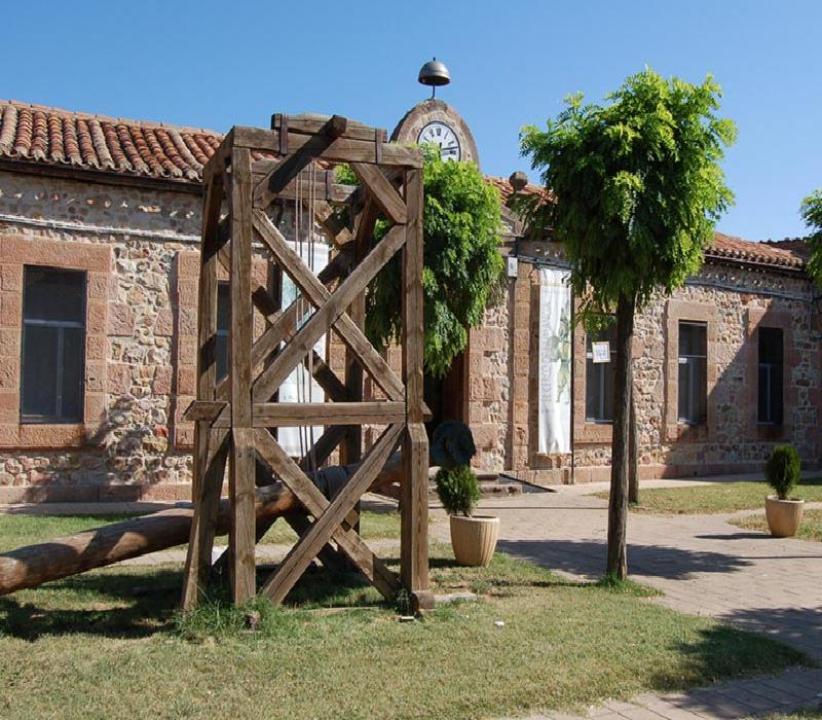 The archaeological hall of Garray is dedicated to the Roman siege of Numantia and has two halls or faced world, the Celtiberian and the Roman one, separated by the symbolic recreation of the siege walls that it is necessary to cross passing from a field to another.
Celtiberian hall: it recreates the Celtiberian military and funeral worlds. It is guarded by the Numantian army that leaves back the walls of the city to attack the siege. A model that occupies the centre of the hall and the guides permit to know the topographic characteristics of Numantia and the Roman siege of Scipio as well as the way to make war and its importance in the Celtiberian world.
Roman hall: it is guarded by the Roman army that defends the siege that leaves back a camp symbolized by a barrack hut of legionary where they can entry and knows legionary clothing and armaments. In the centre a model reproduces into details one of the camps of Scipio siege and a video gives necessary information about Celtiberian wars.
---